About the Founder
Fourth-generation stone mason Mark Johnson heads up Architectural Stone and its division Stone Crafters & Installers as owner and president. In his many years of leadership of ASC, Mark has been commissioned to consult, design, supply, and install some of the most prestigious commercial and residential projects in the country.
Integrally involved in all aspects of every stone project undertaken by ASC, Mark will bring his extensive experience to your project, from the initial design phase, to engineering and installation.
Coupling old-world craftsmanship and time-honored techniques with state-of-the-art equipment and technology, Architectural Stone crew will execute your project with style and grace.
Bringing the classic beauty of natural stone to its customers, Architectural Stone Company and its division Stone Crafters & Installers offers nationwide products and services to meet the needs of the smallest residential to the largest commercial project.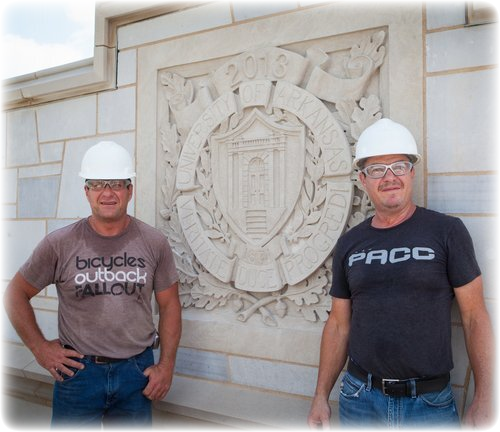 Specializing in all phases of architectural developments, in its years of doing business all over the world with the quarries that supply its products, ASC has established close relationships with its suppliers, allowing it to provide unparalleled prices and quality of materials to the architect, general contractor, or homebuilder. And because ASC, unlike most of its competitors, deals directly with these same quarries, we cut out the middle man, saving our clients in cost, as well as time.
We offer a wide of array of natural stone, including limestone, slate, quartzite, flagstone, sandstone, granite, marble, porphyry, basalt, and travertine, to name only a few. In addition, we import fifty different French and Portuguese limestones in a variety of colors. We also offer cut-to-size flooring and custom finishes, as well as exterior cut stone facades, window surrounds, columns, and more. Our domestic cut-to-size limestone includes Texas Lueders, Texas Cream, Texas Shellstone, Indiana Limestone, West Texas Cream, and all the Kansas Limestones.